Excursions - Croadria Pelješac
---
---
Fish picnic
Price: €
is a whole-day cruise trip which starts in the morning hours and lasts till the late afternoon. This trip is ideal for all the people who love the sea and natural wonders of the pristine Mediterranean nature. We are inviting you to sail with us into a whole-day adventure packed with unforgettable moments filled with the scents and smells of the sun and the sea and to experience the typical Dalmatian atmosphere. You will enjoy in various activities and we will serve you only the very best of the freshly caught fish, the best local wines and you will enjoy the sounds of the Dalmatian songs. The boat mainly sails near the coast in order to present all the beauties of the coastal area to the tourists. It also makes its way to the surrounding islands and islets where it also docks in romantic bays. In one of the countless bays the hospitable hosts will prepare a special meal, accompanied by their best wine and unforgettable atmosphere. The trip starts at 9.30 am in Perna and the boat stops at Orebić at 10 am. After reaching Korčula, the tourists have one hour reserved for sightseeing and exploring the town on their own. At 11 am the boat sails towards the Badija island. During this part of the trip the tourists are offered cold refreshing drinks: soft drinks, natural spring water or aperitifs. The boat docks on Badija and the tourists have some free time for swimming, sunbathing and other activities. The lunch, served at the boat, consists of grilled fish or meat, depending on the tourists' wishes. After the lunch, the boat sails towards Lumbarda, a small town on the island of Korčula and docks near the Sestrice islet where tourists can enjoy in water ports and swimming. The return to Orebić and Perna is scheduled for 5 pm.

---
Dubrovnik
Price: 120 €
This Excursion is tailor made for those guests who seeks privacy, and intimate capacity as well as exceptional comfort on specious boat with leisure time of only 90 minutes pleasant ride to our destination "Pearl of Adriatic" – Dubrovnik.
That simply means more quality time in Dubrovnik and less time for time consuming road transfers and hustle-bustle of street traffic with other commercial tour operators.
Last but not the least after departure from Dubrovnik on nearby Elafiti Island your Captain will serve delicious Dalmatian lunch in peaceful bay.
There will be plenty of time for swim and sunbathing before our exhilarating ride back to Korčula.
DUBROVNIK YACHT EXCURSION Includes:
90 MINUTES CRUISING ON LUXURIOUS MOTOR YACHT,
ENTRANCE FEES, TOUR GUIDE, INTIMATE CAPACITY
DELICIOUS DALMATIAN LUNCH-on Elafiti Island
SWIMMING/SUNBATHING EXCURSION.
DEPARTURES: Friday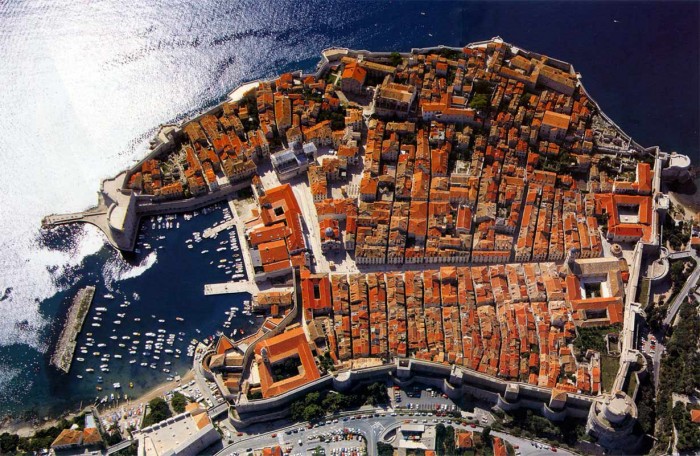 ---
Mljet
Price: 67 €
Our intimate capacity only for 18 pampered guests and plenty of space to relax and unwind, will insure that this trip to Mljet Island is far above other commercial trips to same island. We simply call it Mljet Exclusive, find it out why!
Island Mljet is a place where we will Hike on Gravel roads surrounded with National park sea lakes, snorkel, swim or sunbathe and admire Adriatic fishes.
Last but not least delicious Dalmatian lunch is awaiting on our Motor Yacht in peaceful bay served by your own Captain.
DEPARTURES: Wednesday,Thursday, Saturday
LUMBARDA 07.45. – LINA APARTMENTS -jetty
KORCULA 08.15. HOTEL PARK-Jetty
OREBIĆ 08.30. GRAND HOTEL OREBIĆ-Jetty
MLJET EXCLUSIVE INCLUDES:
30 MINUTES CRUISING ON LUXURIOUS MOTOR YACHT,
ENTRANCE TICKETS TO NATIONAL PARK,
DELICIOUS DALMATIAN LUNCH,
TOUR GUIDE,
SNORKELING GEAR & SNORKELING EXCURSION.
---
Korčula
Price: €
Let us show you how we enjoy our island in our full day adventure whilst sightseeing the Korcula island archipelago on our Motor Yacht .
Get to know secret reefs, and the undersea world, and try delicious local sea specialties on our Modern Motor Yacht.

LUMBARDA 9.00. Lina apartments - Jetty
KORCULA 9.15. Hotel Park-Jetty
OREBIĆ 9.45 Grand Hotel-Jetty
---
Lastovo
Price: €
Enjoy relaxing trip on our Motor Yacht Targa 44 ride aprox 40 minutes to this Island paradise,...green island in the midst of the blue Adriatic open sea, surrounded by numerous small silver islands.
An island and archipelago that like by a miracle escaped the blessings of civilization.
Lastovo means a vacation in harmony with untouched nature, a vacation in the ambience of traditional architecture, a vacation where you will enjoy healthy and fresh island food from the fields and the crystal-clear sea, a vacation with wine already drunk by the roman emperors.
The Lastovo archipelago was declared a Nature Park in 2006.We will hike, explore, swim, snorkel and dine on Lastovo Island like Romans use to do.
DEPARTURES: Every Thursday
Cruising on Luxurious MOTOR YACHT Targa 44 made in Finland, engine: 2X Rolls Royce jet 500 HP, travel speed 27 NM/h, specious, fresh water shower, toilet, cabin,bimini, music and more...
Visit of Lastovo Villiage with your personal tour guide.
Delicious lunch on the Yacht served by your Captain after Hiking and Snorkeling. Lunch Menu: Tasty salt fish, Dalmatian salad, Octopus salad, goat cheese, homemade salami-proschiutto, unlimited domestic wine, grappa & seasonal fruits.
Snorkeling Excursion with Complete snorkel gear & expert instruction
A professional and courteous Captain and tour Guides ready to serve & entertain you.
Sneakers or sport shoes, beach towel, sunscreen, swim wear, bottled water, hat.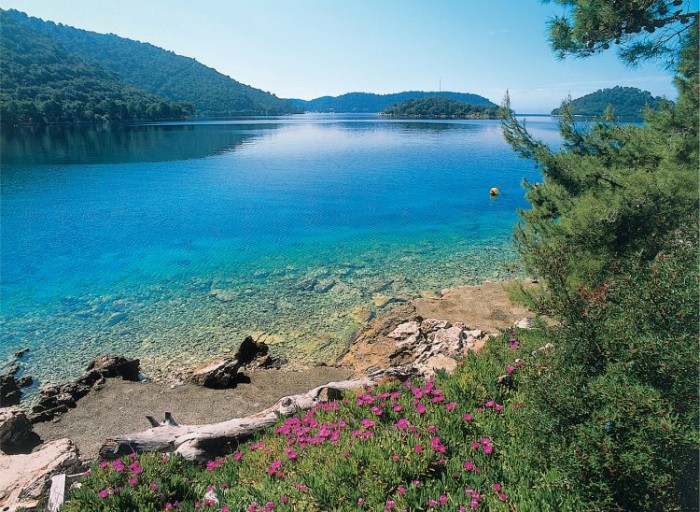 ---
Wine Tasting
Price: €
Dear Guests,
This trip we have designed to introduce you to the wines of Peljesac wine region known for its small Plavac, Dingač that is south-Dalmatia region, which is next to the last decade has had great progress and flourishing of which was reflected in the quality of grapes and wine, which was confirmed by the meaning that received awards at world of wine festivals.
r tour starts from Orebic and on this tour you will have the opportunity to meet the winemakers who will take you on a tour of their vineyards, wine cellars and wine production process present in their wineries and familiar with the specifics of their wines. You will also tasting the famous wines of renowned wineries to sample local ham and cheese. Our tour starts from Orebic and on this tour you will have the opportunity to meet the winemakers who will take you on a tour of their vineyards, wine cellars and wine production process present in their wineries and familiar with the specifics of their wines. You will also tasting the famous wines of renowned wineries to sample local ham and cheese.
---
Diving center
Price: €
Offers visitors the chance to experience the unique rocky and untouched seabed created by the sea's waves.Diving in Croatia , with us you can uncover the hidden and many delights of the underwater world.
Because of the open sea and the waves, the shore and seahed are extremely rockyugged which gives a great challenge and memorable moments to all who like scuba diving. We offer all activities connected to scuba diving, regardless if you are a beginner or an advanced scuba diver.
We organize outings to a ship wreck, under sea caves and other sights where you can experience the richness of the undersea world as well as all that the depths of eternal silence have to offer.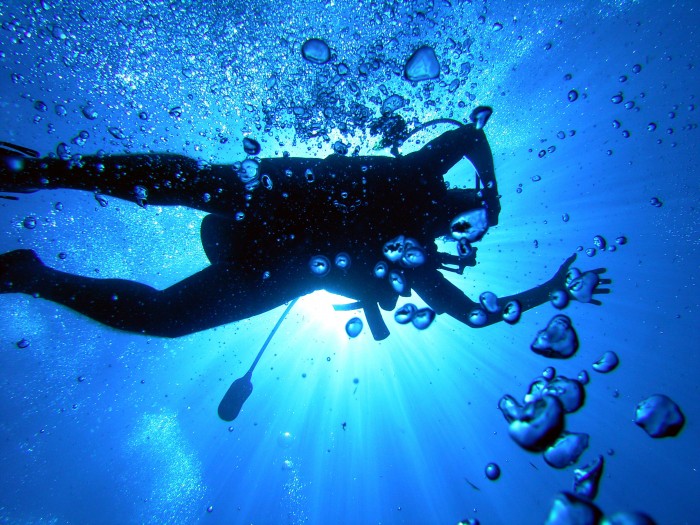 ---
First
Previous
1
Next
Last
Putnička agencija CROADRIA
(HR-AB-20-97349011), 20250 Orebić Hrvatska
www.croadria-peljesac.com
|
info@croadria-peljesac.com
Data protection / zaštita osobnih podataka

Kontakt
TEL:+385.20.713.173
GSM:+385.98.178.3117
GSM:+385.99.214.4224
FAX:38520713626